What are the types of ecological wood color ? Ecological wood color cards made from eco-wood hundred-leaf products are the most intuitive expression of ecological wood color types. Wood color card features: not easy to fade! Pure color! Shiny! Let's take a look at the types of eco-wood colors .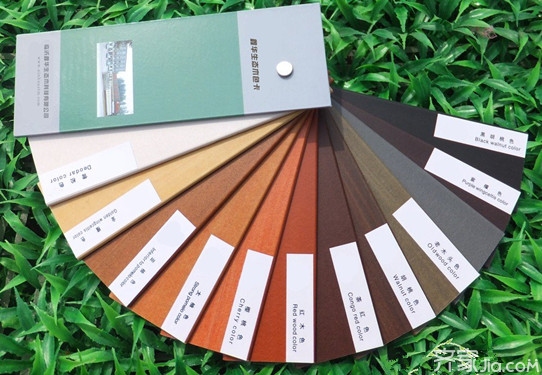 What kind of ecological wood color
Ecological wood color commonly used: black walnut color, rosewood color, old wood color, walnut color, tea red, mahogany color, cherry color, grapefruit color, Asian grapefruit color, gold Tan color, cedar color and so on.
Gold Tan color: color beautiful! Not yellow is not bright yellow, it is the light yellow line of the upper grade.
Cedar color: whiteness is high enough!
Wu Jinmu color: the texture is very beautiful Oh!
Walnut color: Textures look good at outdoor shops, and mahogany home styles are also very much used.
Ya grapefruit color, Thai grapefruit color: is the color system closest to the original wood, and is the most produced color system in ecological wood.
Old wood color: the visual effect of ancient wood, the feeling of a bit deep green on the basis of the log.
Mahogany color: Hotel storefront decoration and other solid wood effect, on the grade.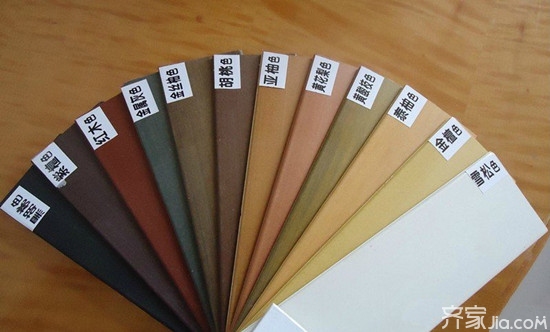 Due to the different displays, there will be chromatic aberration. In addition, if there is more or less color difference in the ecological wood produced in the same batch, it is recommended to reserve 2-3 square meters on the basis of the actual amount, so as to avoid the chromatic aberration of the replenishment affecting the decoration effect.
What are the types of eco-wood colors mentioned above are briefly introduced here, and I hope to help you. For more information, please visit this website. Stay tuned.
Balcony ceiling ecological wood ecological wood TV background wall gloomy wood cubic bathroom balcony wood floor
This product is a kind of mixed polyglycolic acid, which is polymerized by biological extraction technology. Its salts have good corrosion inhibit performance for metals, such as soldering tin, cast aluminum, cast iron, copper, steel, ect. Biodegradation rate 100%, it is environment protection product. It can replace molybdate to be used as Corrosion Inhibitor.
It is equivalent to Switzerland Ciba Refinery L-190. It can produce high and low load engine coolant. The test result meet the standard NB/S 0521-2010 national standard GB29743-2013 requirement. It can also produce water based cutting fluid.
Polyglycolic Acid Corrosion Inhibitor
High Quality Polyglycolic Acid Coolant Additive,Polyglycolic Acid Corrosion Inhibitor,Water Based Polyglycolic Acid Corrosion Inhibitor,Coolant Antifreeze Additive Polyglycolic Acid
Zhengzhou Chorus Lubricant Additive Co.,Ltd. , https://www.cn-lubricantadditive.com