Nowadays, many places have to pay for installation fees when purchasing showers. Although the price is not expensive, it is not cost-effective for consumers. In fact, it is not difficult to install the shower. As long as you master the installation height of the shower, DIY can be done by yourself. Throughout the installation process of the shower, the following small series will introduce you to the installation method of the shower and the height of the shower installation.
Shower installation method steps
1. First prepare a few tools needed to install the shower: drill, screwdriver, ruler, hammer (if there is a lack of tools such as drills and hammers, you can rent it at the bathroom hardware store);
2, look at the manual, then use the tape measure to measure the size, determine the location of the shower installation and the height of the shower installation, and mark it;
3. Place the shower support in the marked position, and then use a pencil to mark the specific location where the hole needs to be punched;
4. According to the position just made, punch holes in the wall;
5, hammer the expansion sleeve of the expansion screw into the hole, and then screw the circular bottom cover of the accessory to the wall;
6. The shower pole is mounted on the wall, first stabilize the upper fixed point, and then fix the lower position;
7. After determining that the inner corner screws of the above fixed points are all screwed in, perform fine adjustments;
8. Tighten the hose of the shower, install and install the hand shower, and the whole installation step is over.
So, how is the height of the shower installation determined?
For the height of the shower installation, there are clear regulations in the industry. According to the type of shower, there are two types, one is a concealed shower and the other is a wall mounted shower. According to the relevant regulations: the center of the concealed shower wall should be 2.1 meters from the ground, and the center of the shower switch should be 1.1 meters from the ground. The ceiling mounted shower is generally defined by the shower surface. The installation height is preferably 2 meters from the ground. However, this rule is dead, and people are alive. Therefore, in actual use, the height of the shower installation is entirely determined by the individual's wishes. As long as it is comfortable to use, it does not matter whether the height of the shower installation is high.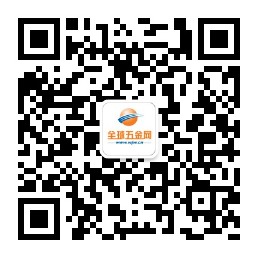 Concerned about surprises
Label: The shower installation steps teach you how to determine the installation height
Previous: Custom furniture is more tailored according to needs Next: Home improvement stone advantages, green, environmental protection, wear and tear
CNMAX's main Steel Fittings is Butt Weld Fittings.
Products:
Butt Weld Elbow, Con. Reducer, Ecc. Reducer, Tee, Stub End, Cap
Material:

Carbon Steel: ASTM A234 WPB, WPC, ASTM A420 WPL1, WPL3, WPL6 etc

Stainless Steel: ASTM A403 WP304/304L, WP316/316/L, WP317L, WP321, WP347 & WPS31254

Alloy Steel: ASTM A234 WP1/WP12/WP11/WP22/WP5/WP7/WP9/WP91

Duplex and super duplex steel: ASTM A815 UNS S31803/S32205/S32750/S32760
Non-destructive testing: penetration test, ultrasonic test, radiographic test, any third parties inspection,
| | | | | |
| --- | --- | --- | --- | --- |
| Carbon Steels | Alloy Steels | Austenitic Stainless Steels | Duplex Steels | Nickel Alloys |
| ASTM A234 WPB / C | ASTM A234 Grade WP1 | ASTM A403 WP304 / L | ASTM A815 UNS S31803 | ASTM B366 WPNCMC UNS NO6625 |
| ASTM A420 WPL6 | ASTM A234 Grade WP5 | ASTM A403 WP316 / L | ASTM A815 UNS S32750 | ASTM B366 WPNICMC UNS NO8825 |
| | ASTM A234 Grade WP9 | ASTM A403 WP321 / H | ASTM A815 UNS S32760 | ASTM B366 WPNIC UNS NO8800 |
| | ASTM A234 Grade WP11 | ASTM A403 WP347 / H | | ASTM B366 WPNIC UNS NO8810/11 (HT) |
| | ASTM A234 Grade WP22 | | | |
| | ASTM A234 Grade WP91 | | | |
Steel Fittings
Steel Fittings,Carbon Steel Fittings,Stainless Steel Tube Fittings,Stainless Fittings
Zhejiang Max Stainless Steel Co.,Ltd , https://www.cnstainlesstube.com