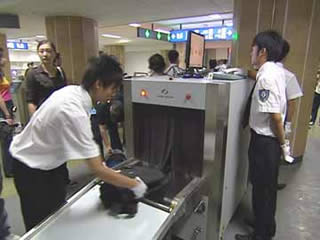 From the Kunming railway station to cut people, to the bombing at the Urumqi railway station, and then to the Guangzhou railway station to cut people's incidents. The railway station seems to have become a dangerous zone for a time. Some unscrupulous elements invariably choose to do evil in public places, showing public safety. There is still room for improvement. Public security inspections still need to be strengthened.
Train Station Should Strengthen Security Inspection
As an important public place for passenger and freight transport, the railway station has a huge daily traffic flow and a relatively complex personnel situation. The daily passing passengers are tens of thousands. The safety issue of passing passengers is very important. Although the safety inspection at the railway station has always been relatively strict, the safety incidents passed through these times are enough to show that there are still some safety loopholes in the safety of public places.
Security X-ray machines are believed to be familiar to everyone and are generally used in public places, such as subway stations, long-distance bus terminals, railway stations, airports and other public areas. They are designed to create a safe travel environment for every passenger and ensure that each Passenger safety, but relying solely on X-ray machines is not enough. At some large railway stations, attentive travelers will surely find that not only parcels pass the security inspection machine, but also each passenger passes through a security check gate and the passengers get After the baggage will be handcuffed by the staff, I believe that through these several security screening process, should be able to ensure the safety of each passenger's ride.
Just now when the author introduced the public security screening procedures for everyone, it seems that all passengers entering the station will conduct security inspections. However, the ticket hall and the square outside the station do not seem to have any restrictions. Any passenger can freely enter and exit, including some criminals. Whether it is in the process of future security inspections, it is also necessary to increase the security inspections in this part to ensure the personal safety of passengers outside the station.
Of course, increasing the scope of security inspections will surely bring about some problems for passengers and passengers. However, compared with their own personal and property safety, they can also increase the safety of passengers while increasing safety screening mechanisms. Just need to advance to the station for some time in exchange for your own trip security, why not?
Surveillance system adds intelligent identification technology
While strengthening human prevention measures, technical precautions cannot be relaxed at the same time. The application of monitoring systems in public places is indispensable, but some old security equipment can no longer meet the current security requirements. While strengthening security inspection procedures, some sites The replacement of the old equipment can not be relaxed, and the timely replacement of monitoring equipment is of great use to prevent criminals and future investigation and evidence collection.
With surveillance systems in mind, surveillance cameras currently on the market can already support identification technologies. In particular, after the integration of biometrics and surveillance equipment, the application of face recognition technology has been greatly enhanced. For some public security agencies, criminals are wanted and traced. The molecular monitoring system can be searched through face big data. Through this intelligent identification technology, it can help the public security department to track down criminals, and it can also increase the security level for public places.
Face recognition technology not only has few applications in the public safety field, but also attracts attention in some commercial fields. Some shopping malls and stores use this monitoring technology to analyze customer preferences of different genders and ages and can be based on user's stay time. The goods are placed so as to increase the turnover rate for users to visit again, increase the transaction amount of shopping malls and stores, and create potential value for businesses.
In view of the public security issues that are of concern at the present time, it is still not clear whether the scope of security inspections can be expanded at the same time as the security inspections are being enhanced. However, the replacement of some old security equipment should be speeded up and some intelligent identification technologies should be applied. The high-definition monitoring is of great significance to the safety of passengers in the future. However, before extending the scope of security inspections, every passenger must always be alert to the surrounding environment when traveling and pay attention to the personal safety of himself and his surrounding friends.
Other Accessories Contain Hydraulic Tank, Fuel Tank, Hose and tube, Bolt and Nut, Filters, Seal Kit , Guard Net, Cushion, Cover, Weight, Lock and So on.
We Could Supply All the Parts for excavator, most parts for wheel loader and Some parts for Bulldozer.
Our Service:
1. OEM Manufacturing welcome: Product, Package...
2. Sample order
3. We will reply you for your inquiry in 24 hours.
4. after sending, we will track the products for you once every two days, until you get the products. When you got the
goods, test them, and give me a feedback. If you have any questions about the problem, contact with us, we will offer
the solve way for you.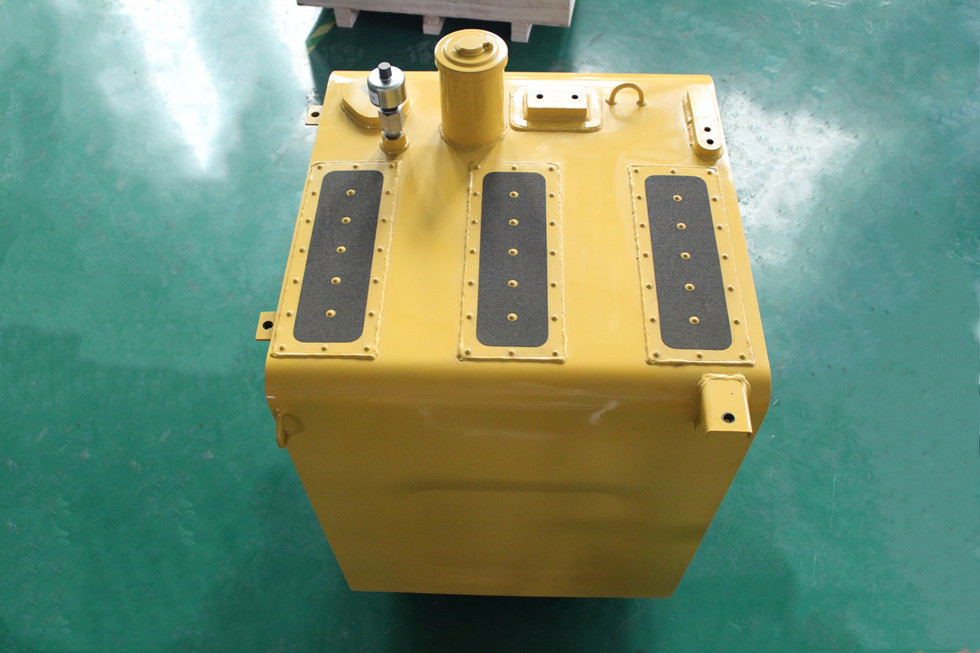 Other Accessories
Hydraulic Tank,Fuel Tank,Seal Kit, Guard Net
Jining Tongderui Construction Machinery Co., Ltd. , https://www.tdr-excavatorparts.com