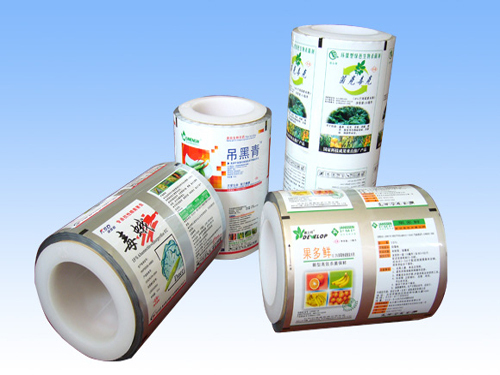 As a necessary form of packaging in today's society, plastic flexible packaging is widely used in the packaging of various types of commodities, especially in the food industry. According to data released by the China Plastics Processing Industry Association, China's food packaging accounts for more than 60% of the total sales of plastic flexible packaging. However, between 2010 and 2013, the growth of China's food industry showed a downward trend. Analysts pointed out: "It is expected that the growth rate of the food industry will remain below 10% this year, which is lower than the growth expectation of plastic flexible packaging. The plastic flexible packaging industry will experience serious excess production capacity."

The rapid development of industry urges excess production

According to statistics, the proportion of plastic flexible packaging in the packaging industry has exceeded 30% of the total output value of the packaging industry, which has become a new force in the packaging industry. In 2013, the market size of China's plastic flexible packaging industry has exceeded 30 billion yuan, but it is approximately US$25 billion (about 156.57 billion bucks) in the flexible packaging market and approximately 60 billion US dollars (about 366.4 billion dollars) worldwide. Compared with the flexible packaging market, China's plastic flexible packaging still has a large room for growth.

"Plastic flexible packaging is mainly used in the food industry. Now that food consumption has undergone a transformation, it has been moving towards high-end food consumption, and the total volume has decreased. The production of plastic flexible packaging remains high-speed development, and the problem of overcapacity will become even more pronounced," said industry insiders.

It is generally believed that the slowdown in the growth of the food industry is due to the impact of the macroeconomic downturn. Second, during the "12th Five-Year Plan" period, the state's regulation of the food industry has slowed down the pace of development of the food industry.

From the perspective of the development of large enterprises in the industry, the profitability of plastic flexible packaging is acceptable. A researcher at China Institute of Technology pointed out that "As the market competition mechanism is gradually formed, small-scale and backward companies have basically withdrawn from the market. Many companies have made adjustments based on their product structure, and the pace of large-scale production is accelerating."

There are more than 8,000 plastic packaging industries in China, of which more than 2,240 are thin-film manufacturing companies. 65 companies have output of more than 5,000 tons, 25 companies have more than 10,000 tons, and companies with more than 50,000 tons have There are 5 homes; there are 4300 silk and rope preparation products enterprises, more than 500 foam plastic manufacturers, and 679 packing boxes and packaging containers. Compared with other light industries, the plastic packaging industry has a higher level of profitability. Enterprises above designated size have basically realized annual profits of over 100 million yuan.

Food packaging is moving towards market diversification

In the world's plastics industry, the largest amount of plastics is packaging plastics, generally accounting for 25% to 70% of the total amount of plastic. Taking the most developed countries of the plastics industry in the United States, Japan, and Germany as examples, packaging plastics account for 27.2% of total plastic consumption, respectively. %, 32.8% and 27.2%, while China's plastic packaging accounted for only 25% of plastic consumption.

Analysts pointed out that in 2013, the total output value of China's plastic packaging industry was 555.5 billion yuan, accounting for 37.9% of the total output value of the packaging industry, but the level of technology was average. China's plastic packaging technology level is relatively backward compared to foreign countries. In 2013, 30% to 50% of China's food was damaged during storage and transportation, while Europe and the United States and other developed countries and regions are currently only 1% to 2%. Failure rate.

When China is still developing safe, professional, lightweight packaging materials, overseas has already used more sophisticated packaging materials such as composite materials, high barrier and anti-static. Chinese companies should develop new products that are more in line with market needs while developing.

After a long period of struggle and opening to the world, China's plastics industry has formed an industrial system with a relatively complete range of categories. It has become a basic material industry along with steel, cement, and wood. As a new type of material, its use has far surpassed the above 3 Kinds of materials. While maintaining a rapid pace of development, economic benefits have also improved. The total output value of enterprises above designated size in the plastics industry ranks third in the 19 major industries of light industry, achieving a product sales rate of 97.8%, which is higher than the average level of the light industry. Judging from the production of synthetic resins, plastics machinery and plastic products, it shows the strong development momentum of the Chinese plastics industry.

Industry experts believe that due to the development of circular economy and conservation-oriented society and consumers' increasing security awareness, the standard regulations for packaging will be more stringent and the use of additives will become more clear. "Multifunctional composite membranes have been further refined in foreign countries. This is an urgent need for China to catch up." Functional specialization refers to the selection of different packaging materials according to the difference in the materials to be packaged and the storage conditions, and it is resistant to stretching and tearing. , high temperature, corrosion, impact resistance and so on. At the beginning of the transformation of the food industry, the plastic flexible packaging industry is aggressive and seeks diversified development, which is an inevitable trend of sustainable development.
Why AHD?
As the industry moves from standard definition to high definition, how can we ensure the whole surveillance system not only satisfies the resolution requirement, but also the total cost?
Super Video Technology presents Analog High Definition(AHD) technology to the market. AHD is an over-coaxial-cable analog HD video transmission standard, allowing long-distance HD transmission at a lower cost to meet the requirements for a complex and large installation.
How AHD can be beneficial to us?
• Upgraded to analog HD seamlessly with Low-cost and simple installation value-added solution. Go after the conventional analog system topology and give a full consideration to users' operation habit.
• Megapixel & uncompressed image quality.
• Long range & non-latency reliable video transmission without additions of relay devices.
• Strong anti-interference capability & solid interface protection. Free of high-frequent electromagnetic radiation; constant signal transmission and display without problems as frame drop and lock loss occurred.
• An open analog HD transmission system established and evolved industry chain developed to sustainably improve the technical standard.
AHD Cameras Another name includes: Analog Cctv ,Analog Security Camera,Ahd Kit 1080p,Ahd Camera Kit,Ahd Dvr Kit,Analog Ptz Camera
Analog Cctv,Analog Security Camera,Analog Ptz Camera,Analog To Ip Camera Converter
Shenzhen Sanan Technology CO.,LTD , https://www.sanan-cctv.com