1. The access control unlocking module dedicated to the building intercom host is an access control controller that can be directly embedded in the building intercom host and can realize inductive unlocking without secondary development.

2. The access control module is installed at the door with the building intercom host, which puts a very severe test on whether the access control module can resist low temperature. At present, only our company has developed industrial-grade access control modules in the country, and has produced tens of thousands of sets in batches. The reliability and stability are among the leading in the country.

3. The size of the access control module is not very critical, but if it can fit most of the housing, it is better. Everyone knows that the dedicated door access control unlocking module of the building intercom host is directly embedded in the door phone. At present, the manufacturers of building intercom shells are mainly distributed in Foshan, Zhejiang and Shenzhen. Our company is specialized in research and development of building intercom dedicated chips and access control modules for manufacturers. Almost all manufacturers of building intercom shells, we have to keep in touch, and also discharge their corresponding motherboards for the main board for manufacturers to choose matching without additional Typesetting, at the same time, the size of the corresponding access control module is also discharged according to its size. The versatility will be relatively strong.

4. The most important thing is that it is embedded in the building intercom host and has high requirements on the performance of the access control module. Sometimes the power consumption is too low, which will affect the audio of the building intercom. We have a comparative advantage in this regard. Because we are specialized in developing core modules for building intercom manufacturers.

5. The access control module developed by our company has existing networked and non-networked, civil grade and industrial grade. T7220M, T7223M, T7272M access control module (card capacity 660/2708/4080/16000 optional, size: 90 * 63mm, 90 * 48mm, 110X64.5mm)

6. The most important point is that the customer uses our company's access control module, we can provide the card reader module and control chip, and send the SCH and PCB to the customer. The customer will produce the circuit board, the cost will be reduced, in addition Our company does not make finished products, so we hope to cooperate well with various manufacturers.

Cooling System Contain Radiator and Hydraulic Oil Cooler. The Material most is Aluminum.
Fuction: Radiator is the excavator engine surplus and useless heat, from the engine out, so that the engine in a variety of speed or driving conditions can maintain normal temperature operation.
Packaging Detail:
1. Acquiescently neutral packing
2. According to the customers' request
3. Delivery Detail: Within 20 days after deposit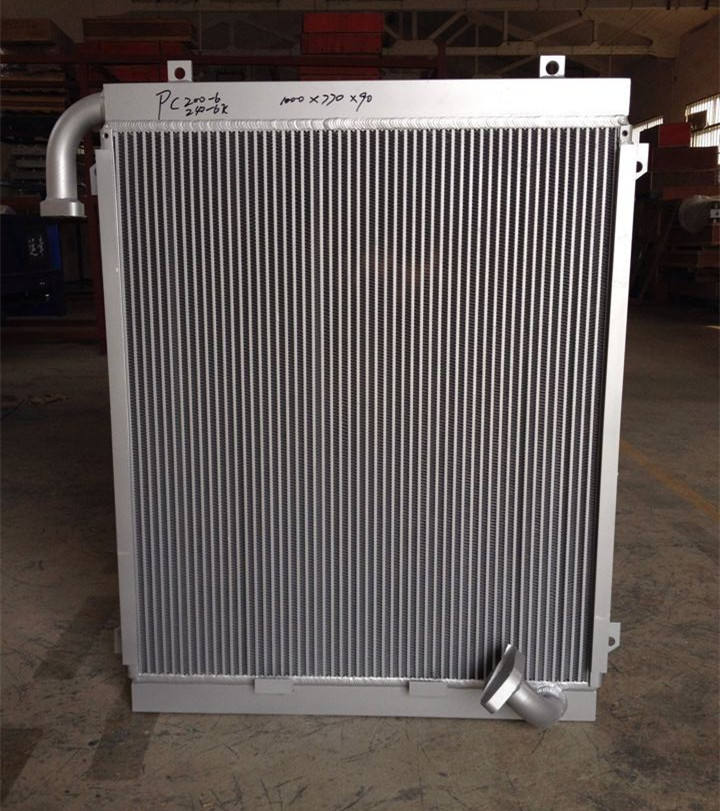 Cooling System
Cooling System,Engine Cooling System,Air Cooling System,Ac Cooling System
Jining Tongderui Construction Machinery Co., Ltd. , https://www.tdr-excavatorparts.com