/*kangxianyue 250*250 was created on 2017/3/29*/ var cpro_id = "u2939694";
The new application development and technical service laboratory of the Polyurethane Systems Division will be put into use
A strategic measure to support green technologies and chemistry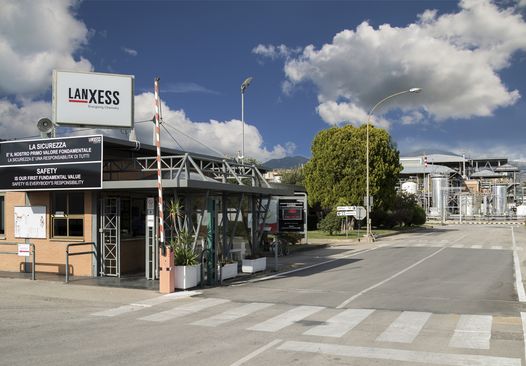 The specialty chemicals company LANXESS will establish a new Application Development and Technical Services (AD & TS) laboratory in Latina, Italy for the development of polyurethane dispersions (PUDs). As part of the existing polyurethane system AD&TS Center, the new laboratory will operate as a stand-alone facility, focusing on PUDs. The lab aims to strengthen the partnership between LANXESS' polyurethane systems business and its customers and end users through technology-centric interaction and high scientific focus. The laboratory will begin operations in the third quarter of 2018.
The new laboratory will be able to support the market's demand for a wide range of coatings and adhesives for leather and textile finishing, plastic, glass and metal substrate coatings and fiberglass slurries.
Dr. Markus Eckert, head of the polyurethane systems division at LANXESS, said: "Customers are increasingly demanding non-volatile organic compounds (VOCs) and low-carbon footprint materials. In addition, the regulatory pressure on regulated chemicals is increasing. The larger the number, the more inspiring the application of water-based technology. Therefore, the establishment of a centralized technology center is in line with LANXESS's strategy in green technology and chemistry."
Polyurethane coatings require durability, abrasion resistance, chemical resistance and UV resistance, while LANXESS offers a range of solutions. Eckert added: "Latina's laboratory will be able to perform analytical work, formulation development and new product synthesis in a highly technical way to meet the market." LANXESS polyurethane systems are hot-cast prepolymers, special aqueous polyurethane dispersions, One of the leading manufacturers of coating systems and polyester polyols. Knowledge of specialty polyurethane systems for a variety of applications, global production capabilities and in-depth application knowledge enable LANXESS polyurethane systems to provide solutions that meet customer needs.
Pyrite as Fillers Used in Grinding Wheels/ Abrasive Tools
Ablation grinding wheel / abrasive( filling agent )
PYRITE__As fillers used in grinding wheels/ abrasive tools
Place of Origin: Henan Luoyang, China
Pyrite, Iron pyrites, pyrites lump, Ferro sulphur, Pyrites powder.
Product Description
Detailed introduction: is filling agent for ablating grinding wheel abrasive, which can effectively reduce the grinding wheel temperature during ablation, improve the heat resistance, and prolong the service life of the grinding wheel.
Formation of a protective layer
(1)The reaction absorbing oxygen occurs between 400 and 475 degrees, thereby reducing the oxidation of resin, reducing the oxidation burn of workpieces, and prolonging the working life of grinding wheels at high temperature.
4 FeS2 + 11 O2→2 Fe2O3 + 8 SO2
(2) 4 FeS + 7 O2→4 Fe2O3 + 4 SO2
400-475 degrees is a limit that the grinding wheel can easily reach. The above reaction creates an oxygen-free and hypoxic environment for the grinding wheel at the micro level, thereby improving the high-temperature performance of the grinding wheel.
Decomposition reaction occurs at 650-degree heat absorption, thereby reducing the working temperature of the grinding wheels.
FeS2→FeS + S
(3) It enters the melting state at about 1100 degrees, which becomes a good lubricant to protect the grinding wheel FeS(s)→FeS(l).
(4)Sulfur, sulfur dioxide and sulfur trioxide react with the workpiece surface to form FexSy:
Quality:
S: 48%min, FE: 42%min, SIO2: 3.0%max, PB: 0.1%max,
ZN: 0.1%max, AS: 0.1%max, . C: 0.3%max, CU: 0.2%max,
H20: 1.0%max, SIZE: 95%min
Granularity: (0-3)mm/(3-8)mm/(3-15)mm/(15-50)mm or other particle size.
Packing: 25KG/500KG/1000KG/BAG or 1000KG/BAG or other packaging.
Note: if there are special requirements, the product can be customized according to clients` requirements.
Iron Sulphide For Resin Grinding Wheel---LHT(SL)
Iron sulphide for resin grinding wheel Pyrite, Iron pyrites, pyrites lump, Ferro sulphur, Pyrites powder
LUOYANG PERFECT TRADING CO.LTD, , https://www.pyritefes.com