HC Plastics News: Taiwan's PI material supplier Damai recently announced its third-quarter results, the single-season self-closing operating net profit of about 120 million Taiwan dollars, a quarterly growth of 166%.
Damai explained that operating net profit increased compared with the previous quarter, mainly due to the increase in utilization rate and optimization of product mix. Damai's operating profit for the first nine months of this year was approximately 263 million Taiwan dollars, compared with approximately 189 million Taiwan dollars for the same period last year, an annual increase of approximately 39%, mainly due to the increase in the use of soft board downstream customers.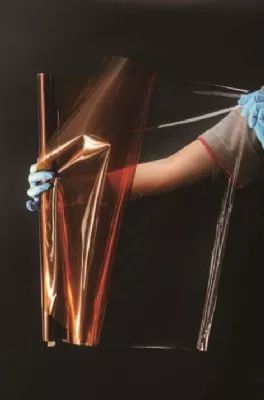 In order to cater to next-generation end products such as IoT and wearable devices, there will be a need for materials that are lighter and softer.
Conventional polyimide (PI) films, when the thickness is reduced, will cause a large increase in the rate of production and customer gluing, pressing, etc., and cannot be expanded.
To this end, Damai Technology's R&D team has developed a new ultra-thin PI film (thickness 1~5μm) SkinTran, which can be applied to ultra-thin cover film and soft copper foil base plate to maintain the original process and control well. Under the cost-effectiveness, the manufacture of lightweight, low-rebound soft boards is completed.
In addition, Continuing the millimeter structure identification PI film (t-PI) exhibited at 2016TPCA, Damai Technology developed a PI functional film with micron structure in 2017 by a unique PI molding technology. In the field of display and illumination, it can be used as an optical diffusion and brightening.
Damai is a player in Taiwan's PI film manufacturing plant that can compete with international manufacturers.
According to DIGITIMES, the company has ranked fourth in the global production of PI film materials. With the development of new formulations and new applications, such as AMOLED flexible displays, AR products, automotive electronics, etc., the PI film materials are diversified. opportunity. 80% of the company's products are supplied to the soft board industry, and 20% to the insulation industry.
Spokesperson Chen Yucun said that the Zhuke Tonglu Park factory covers an area of ​​38,000 square meters. It plans to set up four PI film production lines with an annual production capacity of 2,100 tons. After the completion of the development, together with Xinpu Plant, the annual production capacity of PI film will be increased by 1,000 tons. To 2,800 tons, strengthen global competitiveness.
In addition, Damai cooperates with Arakawa Chemical to combine the experience of PI film production and organic synthesis technology to modify the polymer structure, giving the product excellent optical transparency and high temperature heat resistance. It is the only one in Taiwan that can provide roll and liquid products. The company is suitable for continuous R2R process, and can also manufacture components in TFT equipment and Batch mode, saving equipment investment.

Editor in charge: Wang Ning 12
High Carbon Steel Bar Stock,Carbon Steel Square Bar,Carbon Steel Bar Cost,Astm A36 Round Bar
Zhonglian Yongsheng Special Steel Co.,Ltd , https://www.zlysssteel.com