Model NO.:
Antioxidant 1010
Chemical Name:Â Â Tris-(2.4-di-t-butylphenyl) - phosphate
Molecular formula:Â C42H63O3P
Molecular Weight:Â 646
CAS:Â 31570-04-4
Introduction:Â Â This product is soluble in resin and has the characteristic of low volatile, high heat resisting, pump resisting, implosion and non-discoloration. At present, it is the best processing stabitor in China.

Physical Properties:
Appearance

White to offwhite powder

Melting Range

183-187ºC

Purity

≥99%

Acid value (mg KOH/g)

≤0.3%

Light Transmittance

425nm

≥98%

500nm

≥98%

Volatiles

≤0. 3%

Hydrolyze time (h)

≥14

2,4-t-butyl-phenol (%)

≤0.2
Applications: The product is a kind of high-effective solid phosphite ester antioxidant, which is superior to other phosphite ester in the effective protection of polymers' color. It is often blended with phenolic principal antioxidant (such as 1010) to prepare composite antioxidant  which improves the thermo-stability of polymer processing, thus making it widely applied in PE, PP, PS, PA, PC, ABS and many other polymer materials.
Package:Â Net 25KGS/two-layer PE bag in carton/drum, or as required
Storage:Â Because of the low performance on hydrolyzing resistance, protectionfrom moisture and heat is needed.
Appearance: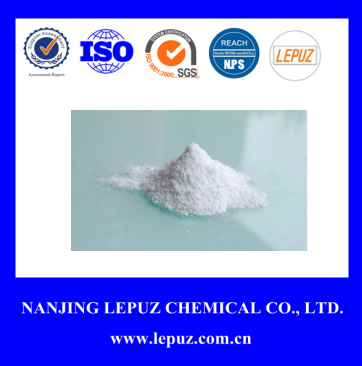 Packaging & Shipping
 


 
Main products
Optical brightener:Â OB-1Â  Â OBÂ  Â NFWÂ  Â MDAC(SWN)Â  Â KSNÂ  Â KCBÂ  Â FP-127Â  Â CBS-X
Pigment:Â Red 122Â  Â Yellow 110Â  Â Yellow 138Â  Â Violet 23Â  Â Violet 19
UV Stabilizer:Â 783Â  Â 770Â  Â 944Â  Â 622Â  Â 292
Antioxidant:Â 168Â  Â 1010Â  Â 1076Â  Â 245Â  Â 425Â  Â BHT(264)Â  Â 2246
UV Absorber:Â 1577Â  Â 531Â  Â 571Â  Â 234Â  Â 1130Â  Â 360Â  Â 99-2Â  Â UV-1Â  Â 327Â  Â 328Â  Â 326Â  Â 329Â  Â 
Company Information
NANJING LEPUZ CHEMICAL CO., LTD is an ISO-certificated modernized chemical enterprise concentrating on the production, sales and service for plastic and coating additives, fine chemicals and intermediates. Our products are used in plastic and rubber industry ,medical industry, paints, printing inks and etc. 
With profound chemistry knowledge and rich experiences, our business team can offer professional customized technical supports and solution for customer's demands.
Welcome to contact us. Hope we can have good cooperation and bright future.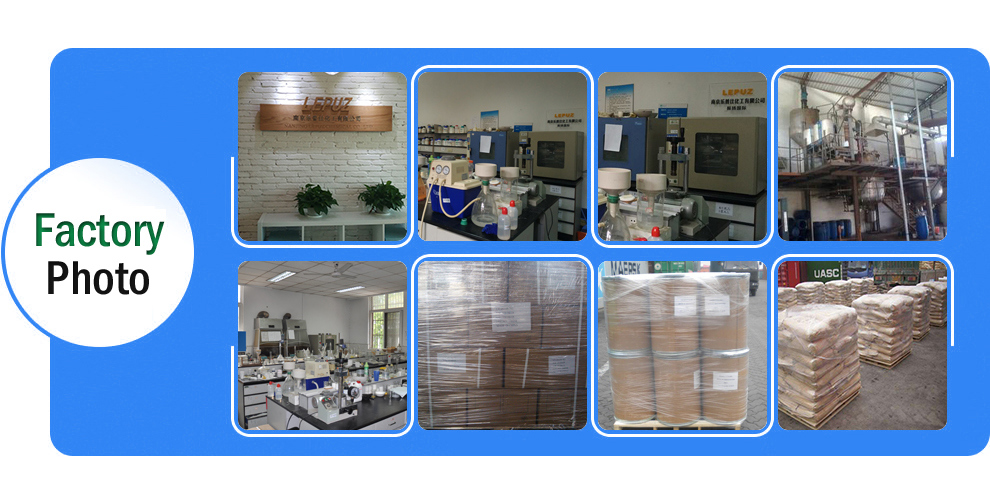 FAQ
1. Are you a factory or tarding company?
    Our company concentrates on on the production, sales and service for plastic and coating additives, fine chemicals and intermediates.
2. Where dose your company locate?
    We locate in Nanjing, Jiangsu province of China.
3. Can you provide samples for quality checking before placing an order?
    Samples are avaliable upon request, but the shipping cost should be paid by customer.
4. How to get the price list?
    Please inqire us by alibaba/email.
5. What's your payment term?
    TT/LC/DA/DP/Paypal
6. What's your lead time?
    Aroud two weeks after order.
Contact
Woven Wire Mesh,Wire Mesh Fence ,Wire Screen ,Wire Mesh Sheets
Fence,Wire Mesh Co., Ltd. , http://www.nbfencepanel.com